So as you asked here I am now sitting down and writing our love story and oh boy what a good story that is. It fills my heart just thinking about all our memories.
Our story started on a Tuesday in June, 2018. Joel was turning 26 and what a happy lil boy he was, he had gathered all his friends in a park that evening and was having beers, music, a slack line and some really good company. Me and a friend had spontaneously helped our good friend Lovisa re-paint her apartment that day. She asked us if we wanted to come along to celebrate a friend of hers birthday, we thought why not, a few cans and some good company no one says no to.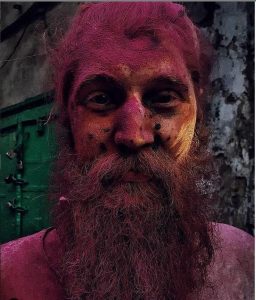 We arrived in the park, I said hello to everyone including the birthday boy. Didn't notice him to much. Back then Joel had a massive beard and had just came home after 6 months in India, he was rugged let me tell you that. He was also lost, lost in life and on his way somewhere else. Somewhere that wasn't Gothenburg or the safety of his friends. He wanted something else in life, maybe a new town or a new job or maybe just to find me.
I was on my way to, to Kenya to follow my dream. I also wanted something else in life or maybe I just wanted him.
We didn't notice each other to much actually. It was quite a lot of people there and the evening went on, cans was smashed and we had such a good time.
Late at night we couth each others eye (yes you know how it is) and we went home together. This night was the longest and most beautiful I could ever imagine, we connected on a deeper level I could have ever thought we would. We were up talking for such long time and the day after when we woke up we couldn't  leave each others side. If I tell you it was love at first sight would you believe me?
Well me neither, because I didn't believe in love at first sight. Joel was supposed to leave for a festival that day and his friend was sitting waiting for him on the train station. Joel missed the train.. Because we just couldn't leave each other side, if I think back I know I had already fallen in love with him. It was so deep, it was like we had always known each other. It was like it was ment to be.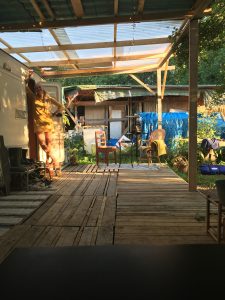 Joel went off to a festival and I stayed. We had decided to meet when he got back, on the Sunday evening. We didn't text a single text during the week he was away and we all know how our generation work. If you haven't texted our checked in the plan is probably of. But we knew it wasn't so at Sunday in the middle of the day I get a text from Joel kind of stating "so I'm at the train back should we meet at your place our at mine or do you want to do something else" and I went, well get here. I live on an island.
During that time I lived in the hippie tralier trash paradise like I used to call it. I slept in a tent right next to a trailer that I had built a patio, kitchen and roof using only recycled materials. It was the spot to be. It was absolutely beautiful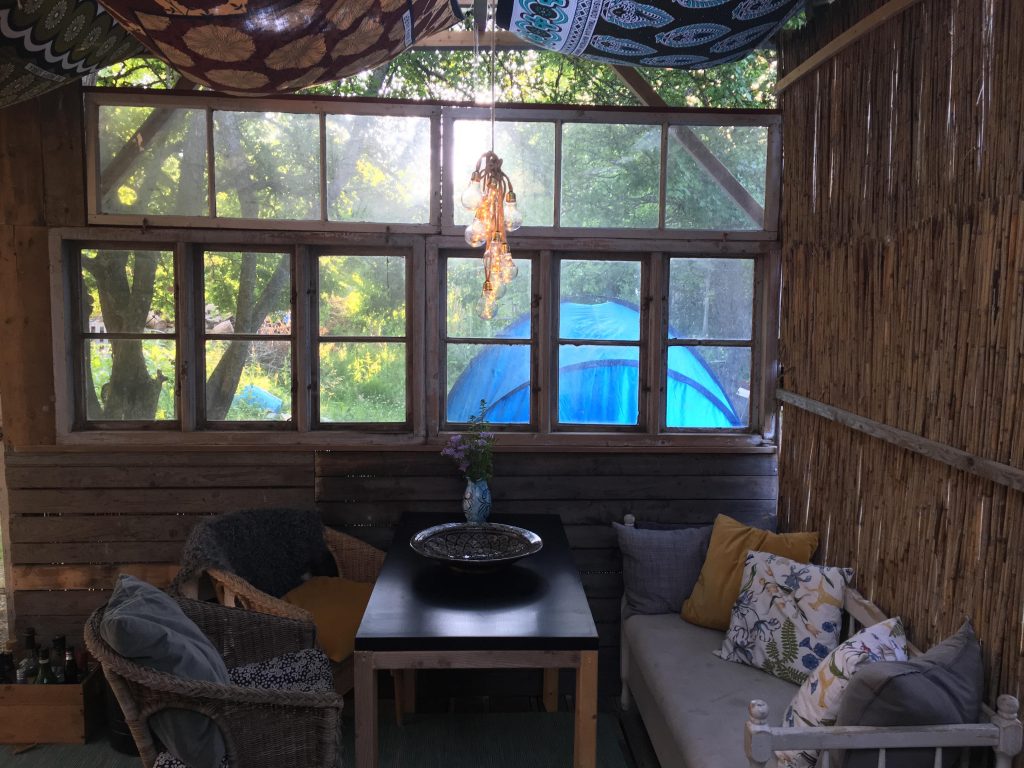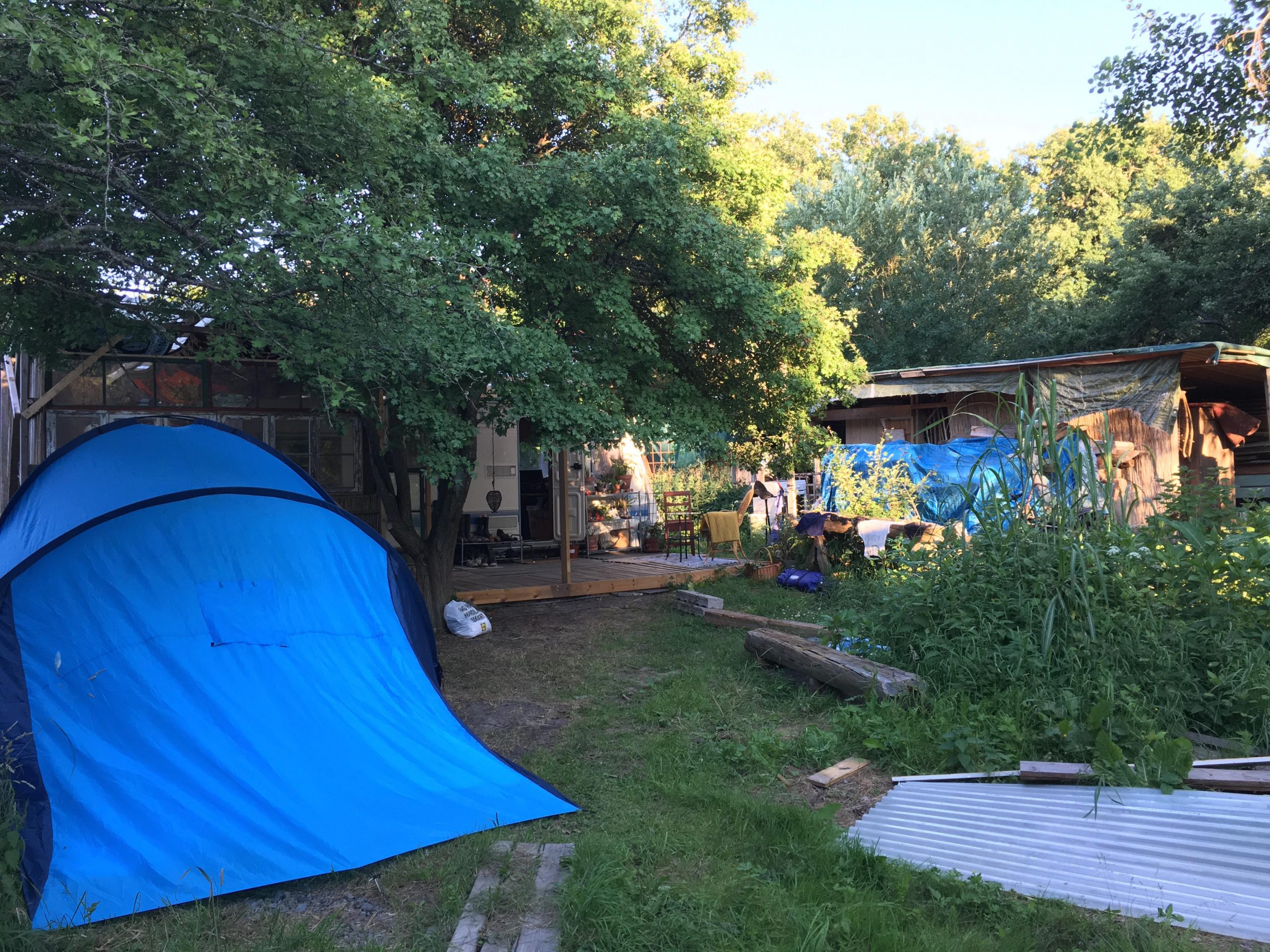 Maybe Joel just liked my crib who knows. But it was pretty cool. And did I say I built it by myself using only recycled materials, it was my living bread at the moment. I rented out the trailer on airbnb and stayed in the tent. Anyways enough bragging about me, I love to brag haha.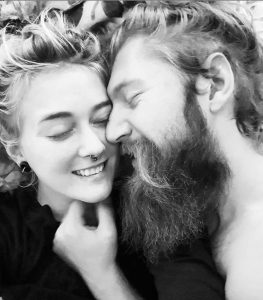 Joel came out that Sunday evening and we had our first proper date, we had a picknick in the sunset, skinny dipped and danced our way home to my little tent. We spent every minute with each other for 5 days and then I told Joel we had to stop. At that time I was dating some one else and it was fine for us to meet other people since we lived in different countries. But I was so torn. On one side I was dating this lovely Irish lad and on the other side I had this amazing human.
We stopped our thing. I went of to a festival and we had said that we shouldn't text or talk. I had called it off completely. Joel sent me the most lovely little poem during that week. He literally told me I had swept him off his feet.
My Irish lad came to Sweden and we spent a beautiful week together, we ended our thing when he went home  Still so happy we had that week together so we could finish what we had in a beautiful way.
The moment he had gone I thought about Joel and went, I think he is the love of my life. I called Joel up and he came rushing in a instant. We are talking he left work straight away, jumped on the train and the ferry and came to me. From that moment it's been us. We got officially together on the 25th of Augusti 10 days after I called him up again.
We moved in straight away and our lives intertwined so fast. He was my everything. I was his everything. I had never been so in love.
Straight away I went I'm going to Kenya perusing my dream of becoming a kitesurfing instructor so you better save up. And off we went, we traveled to Kenya, Thailand, Australia, Tonga, Fiji, Australia again. We had the world at our finger tips. It was us against the world.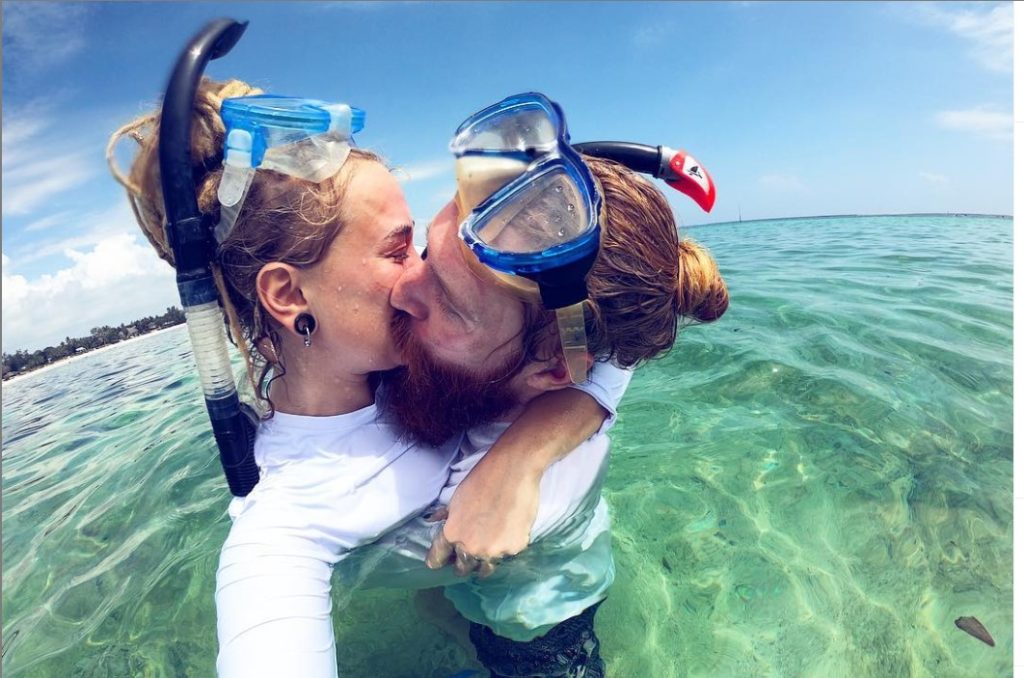 We have grown so much together and our love is stronger today than I could ever imagine. We are a team and we take on every challenge together. I'm not gonna say it's always been easy and we fight, we have a problem communication and we get sad but we always sort it out.
We have this connection and it's for life.
2 years later on the same place we had our first date I proposed and Joel said yes.
I'll finish off with this little video of us from Fiji. And to tie this up, in some way we both found home in each other. We had finally found our little family.
I don't know if this interested you at all but for me it was fun to take a trip down memory lane. And no one is more in love with our story than me because it's our story. And I love that cute handsome fella so much!
xx
Indie