A guide to van life GERMANY!
After spending 2 months in Germany during our Europe trip we have racked up a few tips for you to take with you on your Germany travels. So if you are traveling in an RV/motorhome or a van this guide is for you. We are in no way experts but this is what we learnt on the road. 
Camping
There are large well-established campsites all over Germany. Even the cheaper campsites have toilets, bathing facilities and a small shop. The more well-equipped campsites can almost be characterized as open-air hotels with swimming pools, and supermarkets. Prices vary by location and facilities, and most are booked between June and September.
WILD CAMPING IN GERMANY
Well it's not legal nor illegal. The law states that you are allowed to rest one night in your van/motorhome to be able to continue traveling safely. On the other hand you are in no way allowed to set up camp or even have chairs outside so remember that. Usually you won't get any trouble if you sit in a chair outside your van during the day, just remember to take everything in at night and respect nature and locals wishes. 
When it comes down to it, if you are responsible, leave no trace and be kind to the people you meet you won't have a problem.
How to find wild camping?
I wrote down a few words you can type in to google maps to find good places to sleep:
Waldparkplatz – Forest parking lot (Usually start of hikes)
Grillplatz – BBQ area with a BBQ pit and usually a gravel parking lot in nature.
Whonmobilstellplatz – RV parking (for free)
Parkplatz – parking lot
Park4night –
Honestly just the best app ever, this is an app we use in every country we go to. Pro tip is to buy the upgrade in the app. then you can choose what kind of spots you are looking for like electricity or water as well as campsites etc. We just absolutely love this app! 
WATER
Germany has one of the best waters in the world. You can drink it with no problem. 
But how about finding places to fill up on, well that's a walk in the park as well. 
We mostly traveled in the south and there it's full of water fountains that you can connect to and fill up from. The water is super clean and comes from the mountains. I have heard that during the winter most of the taps are turned off but since we travelled during summer we have no experience of this. If you can't find water from fountains you can always check park4night where you can find many water taps. 
Most campings usually have water taps that you can fill from from a small fee, we only did this ones, after that we just took the free water from the fountains instead. Honestly. We never struggled to find water so you shouldn't be worried. 
Currency
In Germany the have EURO
Language
German. In the bigger cities most people speak English but if you head to the smaller villages it will be hard to get around on english. A few words in German are very helpful to know. We come from Sweden and realized it was super easy for us to pick up a bit of Germany on the way to manage simple conversation. 
Phone signal and sim cards
We didn't look into getting a local sim so we have nothing to say about that. We did on the other hand have our sim card from Sweden and we always had a signal except from deep into the Black Forest. You should be alright. 
Laundry
There are not that many laundromats around but you can always do laundry at campings. 
Electricity plug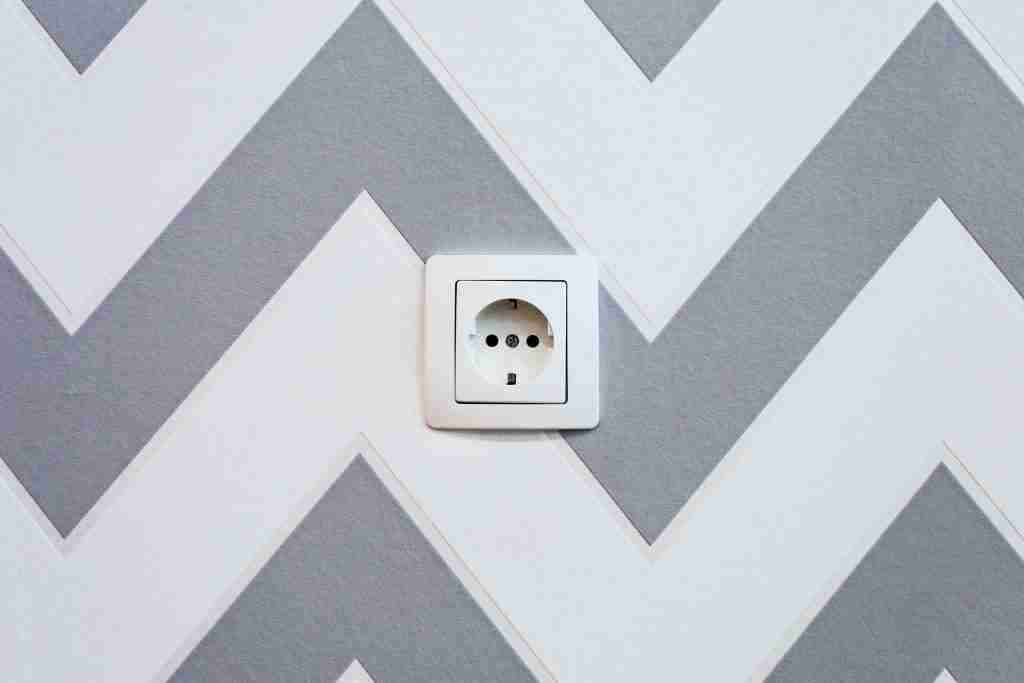 In Germany, the following power source is used: 220V, 50Hz
Shop opening hours
Shops are open from 9.00 to 18.30 (Monday-Friday), Thursday often until 20.30, and from 9.00 to 13.00 / 14.00 (Saturday) Banks are open from 8.00 to 16.00 (Monday-Friday), Thursday often until 17.30. A few banks have closed for lunch. 
DO NOT FORGET: All shops are closed on Sundays exapct some gas stations so make sure to stock up on whatever food you might need for Sunday. 
Green emission sticker
Lastly, And don't forget to buy a green emission sticker, you won't be able to drive in cities without it and you can get it at a MOT shop for just 5 euros. 
The decal is called Feinstaubplakette or Umweltplakette and shows that the car's particulate emissions are below a certain level. Vehicles without an environmental decal can not enter the environmental zone. 
So the rumor says that there are fines up to 80 euro for not having a sticker in the cities so make sure that you have one. 
Top tip
If you are doing a Europe trip like us make sure to stock up on food before you leave the country. They have the best discount super markets you can find in this part of Europe.
If you found this useful, save this post for later so you can come back to it.
If you have a question or anything to add, please do. We love that we share the knowledge on this platform and we are in no way experts, this is some small little tips from us to you on your journey.
And don't forget to buy a green emission sticker, you won't be able to drive in cities without it and you can get it at a MOT shop for just 5 euros.
Thank you!
We are so happy that you wanted to read our blog post. If you have any questions about it drop us a message here, on our email or on Instagram. 
If you enjoy our content and would like to support us in any way we would be happy if you wanted to check out our UK amazon shop. Also consider sharing this blog post with your friends and family and spread the word about this review and our blog. 
You can also buy us a virtual coffee. It's a fun way to help us out on our journey. 
We absolutely adore you for being here and supporting us.