In our van we don't have an inverter, strange huh?  Mostly since we just don't need it. A typical misconception is that you need a powerful inverter to be able to work on your laptop when you live van life.
IT'S ALL A LIE
Okey jokes a side, it works perfectly fine with a laptop car charger.
I'm not gonna get in to how the whole electricity part works but I'm just gonna say this. On our normal laptop charger it says 15 volt. I have a 12 volt system in our van, for us to go up to 220 volt with an inverter, plug my laptop charger in my inverter for my charger to convert it down to 15 volt just doesn't add up.
Just imagine this 12 volt up to 220 volt down to 15 volt again. My smart electrician friend said that:
"It's like trying to fly to the moon and you fly via Pluto"
It just doesn't add up. We just don't have to convert it to 220 volt when all we need is 15 volt.
So how do we fix this?
Well you get a CAR charger that is suited for a laptop, that has this smart thing inside it already and does all the job for you. We have tested 2 different charges and I'm gonna say we absolutely love this laptop car chargers.
So what you have to do is to check how much watt your laptop charger take. This you can fins on your laptop charger, you know that big lump that you always have in the middle of a laptop charger, just look on the backside of that one and you will see a lot of text. Search for the watts. On mine it says 60 watt so I bought  CAR chargers that can charge up to 60 watts.
On my Lenovo it says 65 watt so I chose a car charger that works for 65 watt.
Side note is that our laptops charge via USB-C and that makes everything so much easier, most of our appliances use USB-C. We have phones, laptops and speakers all on USB-C.
So firstly I will link the two I have and that I know works for sure and then I'll link the ones I have gotten recommended from friends on what they have.
---
Hama 1 m 70 W USB-C PDU cable for car 
We got this one and thought it would work for both our laptops unfortunately that was not the case. It only works with our Microsoft surface book as well as I know that it works with MacBook's as well.
We found that this one charges our laptop and phone super fast but the car charger has a bad habit of slipping out of the charger socket. Meaning that if you leave your phone on charge it might not fully charge because it just slips out.
---
Lenovo
65W USB-C DC Travel Adapter
Car charger for lenovo yoga c740 14 2-i-1. We charge our laptop and our phones with this. It's a fast charger with USB-C.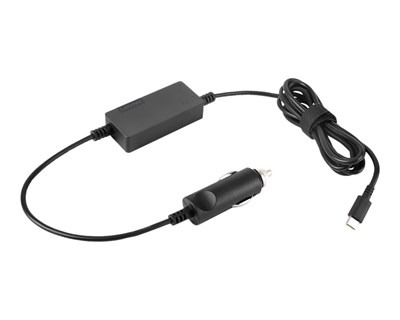 ---
And here we have some of the car charges that I have heard works for my friends in the vanlife community.
Laptop car charger for Macbook:
---
Satechi car charger USB- C PD 72 W
---
UGREEN USB Type C till USB C Cable 60W PD 2 Meter
We got an extension cable as well so we can sit anywhere and still have charge. Honestly I love having a long charging cable and this one doesn't tangle because it has fabric around it. We love it.
---
Laptop car charger for Microsoft Surface Book 2 13/15 tum, Microsoft Surface Book ,  Microsoft Surface Laptop, Microsoft Surface Go, Microsoft Surface Pro 7 6 5 4 4 2, Microsoft Surface Pro, Microsoft Surface RT, Microsoft Surface Pro 2, Microsoft Surface Pro 1, Microsoft Surface 3, Microsoft Surface 2, Microsoft Surface 1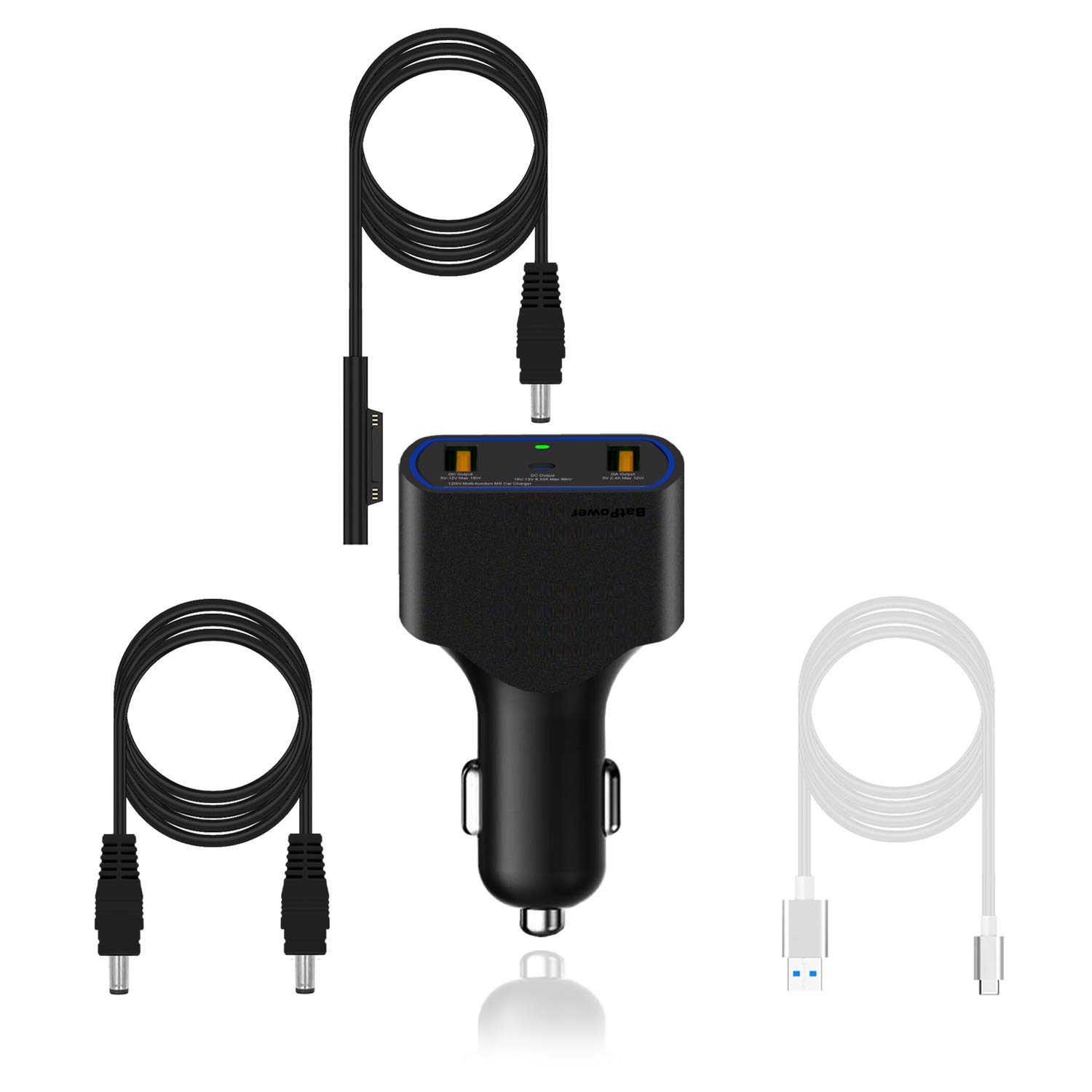 ---
If you want to know more about us here is our about us page and here is our love story. 
We are so happy that you wanted to read our blog post about our laptop chargers that we love. If you have any questions about it drop us a message here, on our email or on Instagram.
If you enjoy our content and would like to support us in any way we would be happy if you wanted to check out our UK amazon shop. Also consider sharing this blog post with your friends and family and spread the word about this review and our blog.
You can also buy us a virtual coffee. It's a fun way to help us out on our journey.
We absolutely adore you for being here and supporting us.
Amazon Affiliated: We are a part of the amazon affiliated program. This means that we earn a small commission on each link if you decide to purchase with our link. For you it's no extra charge at all but for us it means the world. So if you enjoy and appreciate our work please use the link provided to purchase.