Water, the source of ALL life, without it none us us would be here today!
Dramatic opening for a water & plumbing blog post I know, but it goes to show the importance of water and how much we need it. Is it possible to live in a van without a water & plumbing system? Yes, of course it is, but will it be a pleasent and easy going experince? I think not! Having to stack up on LOADS of water bottles, which wont come close to the amount you'll get with a water tank, constantly worrying if you're going to run out, no practical way or place to use it, and thats just fresh water. What about your used water?
Would you just dump your grey water straight on the ground at a parking lot or directly in nature as you dont have a way to store it? I hope NOT! Grey water needs to be disposed of at designated grey water disposal stations.
How much water do you actually need?
How big does my water tanks have to be? How much water do you use per day? These are two of the most frequently asked questions and they are very relevant.
First of all you need to consider how you want to live your van life, is your goal to stay off the grid for as long a possible, weekends only or are you planing to stay around cities mostley. When you know that you can start planning accordingly, water is amazing but it also adds the one thing that almost all van lifers wants to cut down on, weight! So if you're a city person you could go for smaller tanks and refill more often and if you want to stay off grid you should invest in that weight because it's worth the freedom in provides!
We have a 84 liter fresh water tank in our garage which lasts us up to around a week in our normal everyday life, not including showers, and we have a 42 liter grey water tank under our sink. We usually empty our grey water once or twice a week. This works perfect for us!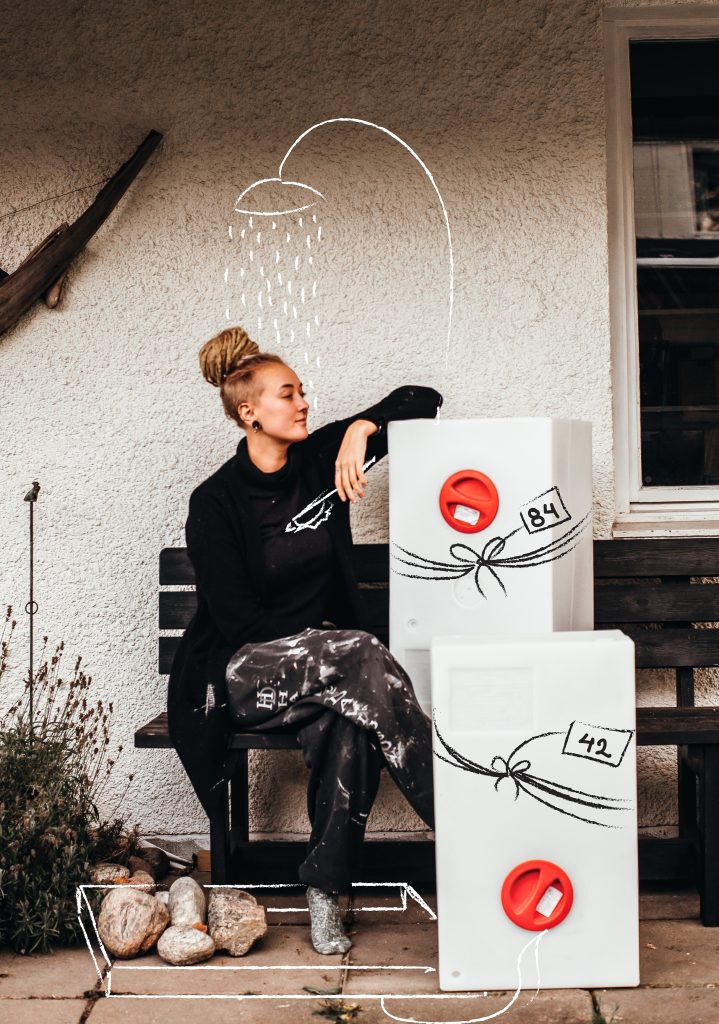 Is 84 liters of fresh water really enough? I would argue that it is but it's different for different people, some might think it sounds like nothing while the other would say it's plenty. All depends on what you're used to. But I'm not going to sugar coat it though, you will have to change the way you use your water if you want it to last. For example, the most modern showers use between 10 and 12 liters per minutes, that would empty our 84 liter water tank in just 7-8 minutes, but more about that and smart solutions for saving water in another blog post.
Lets continue with the actual set up!
What do you need?
Two water tanks
Water filter
Pressure pump
Accumulator
We have been getting a lot of questions about this so here you go 😁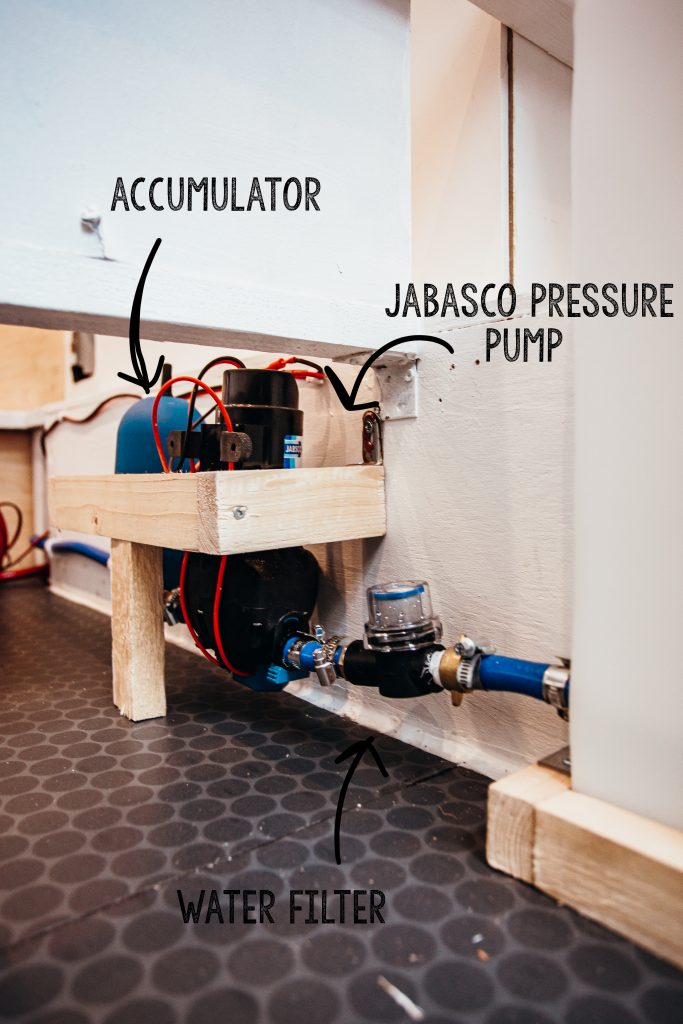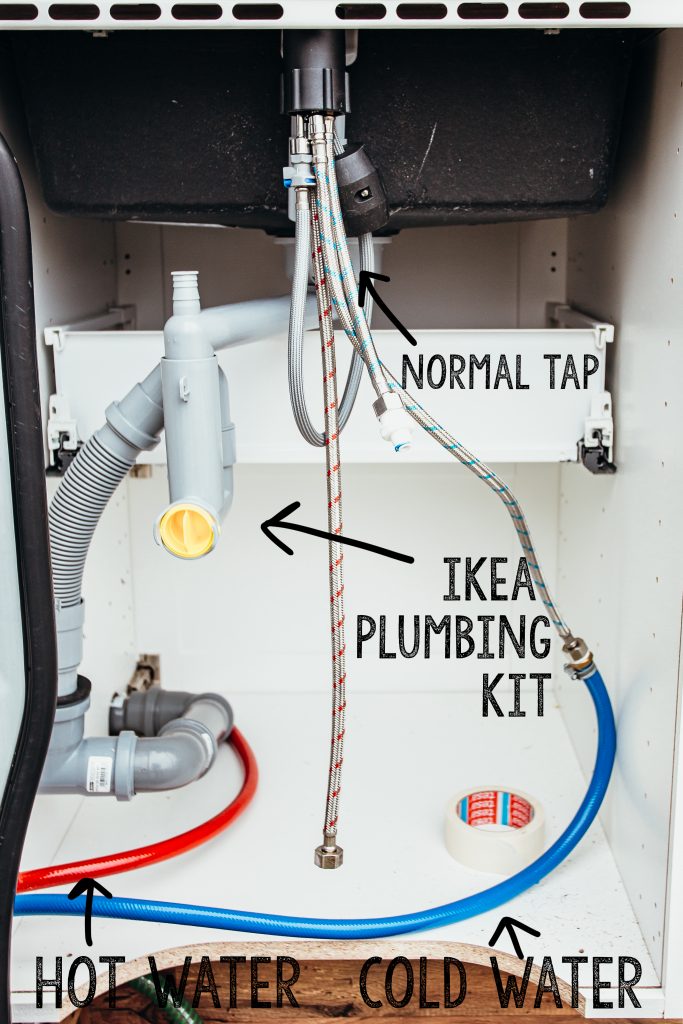 We are so happy that you wanted to read our blog post about our water & plumbing system. If you have any questions please drop us a message here, on our email or on Instagram.
If you enjoy our content and would like to support us in any way we would be happy if you wanted to check out our UK amazon shop. Also consider sharing this blog post with your friends and family and spread the word about this review and our blog.
You can also buy us a virtual coffee. It's a fun way to help us out on our journey.
We absolutely adore you for being here and supporting us.
Amazon Affiliated: We are a part of the amazon affiliated program. This means that we earn a small commission on each link if you decide to purchase with our link. For you it's no extra charge at all but for us it means the world. So if you enjoy and appreciate our work please use the link provided to purchase.